Galena, Illinois is a charming and picturesque town that offers the perfect romantic getaway for couples looking to escape the hustle and bustle of everyday life. With its historic homes, outdoor activities, delicious restaurants, and wineries, Galena has something for everyone. Here is a 2-night/3-day itinerary that will help you make the most of your romantic trip to Galena.

Day 1: Check-in at Aldrich Guest House and Outdoor Activities
Start your romantic getaway by checking into the Aldrich Guest House.  Unlike many other properties, we allow you to check in at any time and can often get folks checked in as early as 11am! Located in the heart of Galena with luxurious accommodations, we are perfect for couples. Our rooms are renovated to reflect the history of the house without replicating it and come with all the amenities you need to make your stay comfortable. What you'll notice is missing – baby dolls, crazy wallpaper, and doilies!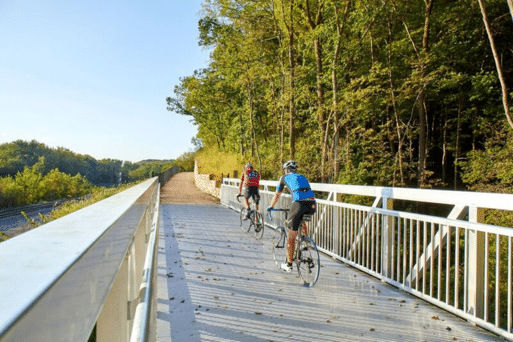 After checking in, head out for some outdoor activities. Galena has plenty of options for couples who love the great outdoors. Stop by Nuts Outdoors where you can rent equipment to go hiking or biking on one of the many trails in the area, or you can take a leisurely stroll through one of the town's many parks. If you're feeling adventurous, you can even try your hand at zip-lining at Long Hollow Canopy Tours!
Day 2: Historic Homes, Fritz and Frites, and P.T. Murphy
Start your day with our homemade-from-scratch breakfast and locally roasted coffee from Galena Roasters. After breakfast, take a tour of some of Galena's historic homes like the Grant Home, Belvedere Mansion, or Dowling House. The town is full of beautifully preserved homes from the 19th century that offer a glimpse into what life was like during that time period.  If you prefer an organized tour, you can download the Galena Tours app for several self-guided tours or take a trolley tour at Galena Trolley.
If all of that history and architecture has helped you work up an appetite, head over to Embe for lunch where they serve up tasty sandwiches and soups that are perfect for a mid-day meal.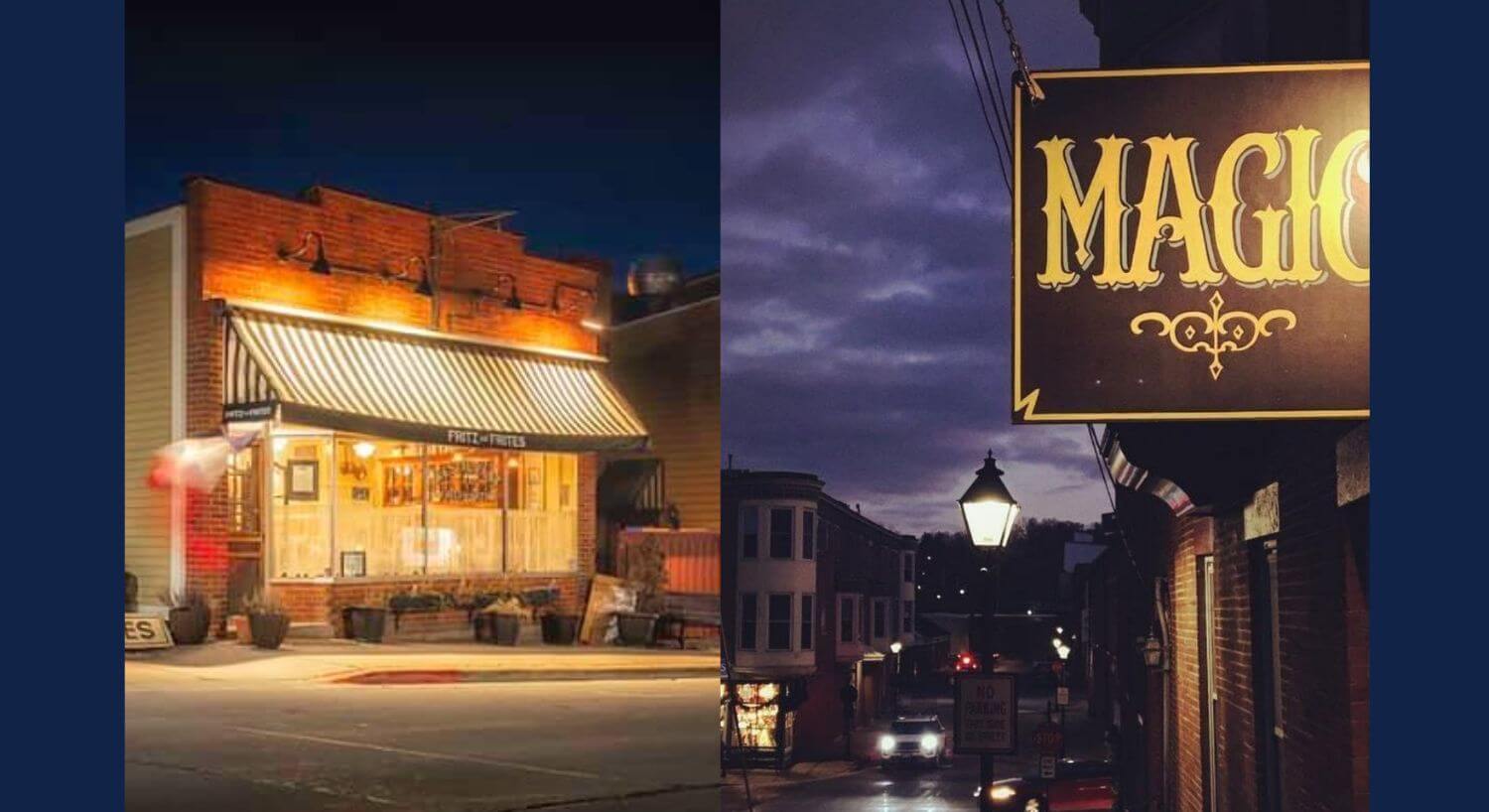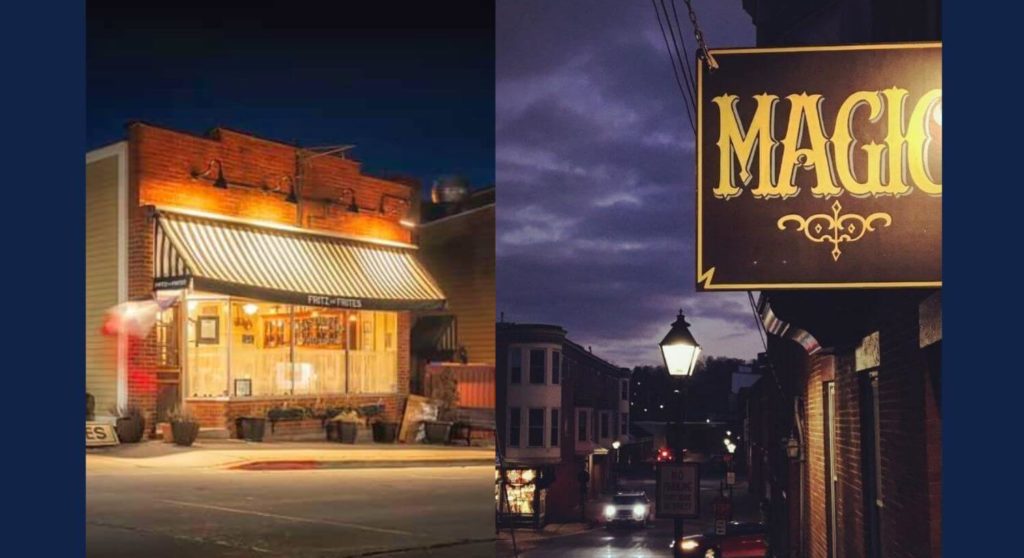 Pop back to Aldrich Guest House for drinks and hors d'oeuvres included daily at 5pm,  then head over to our favorite restaurant, Fritz and Frites. This charming French and German bistro is known for its delicious food and cozy atmosphere and you absolutely MUST save room for the prunes for dessert!
Wrap up your day in Galena with a magic show at PT Murphy Magic. This intimate theater offers a unique and entertaining experience that is perfect for couples.
Day 3:  Galena Scent Workshop, Hoof-It Goat Trekking, and/or Wineries
Before you head back home, take advantage of your last few hours in Galena by taking a workshop at Galena Scent Workshop where you can create your own custom fragrance. This hands-on experience is a fun way to spend time with your significant other while creating something that you can take home and enjoy.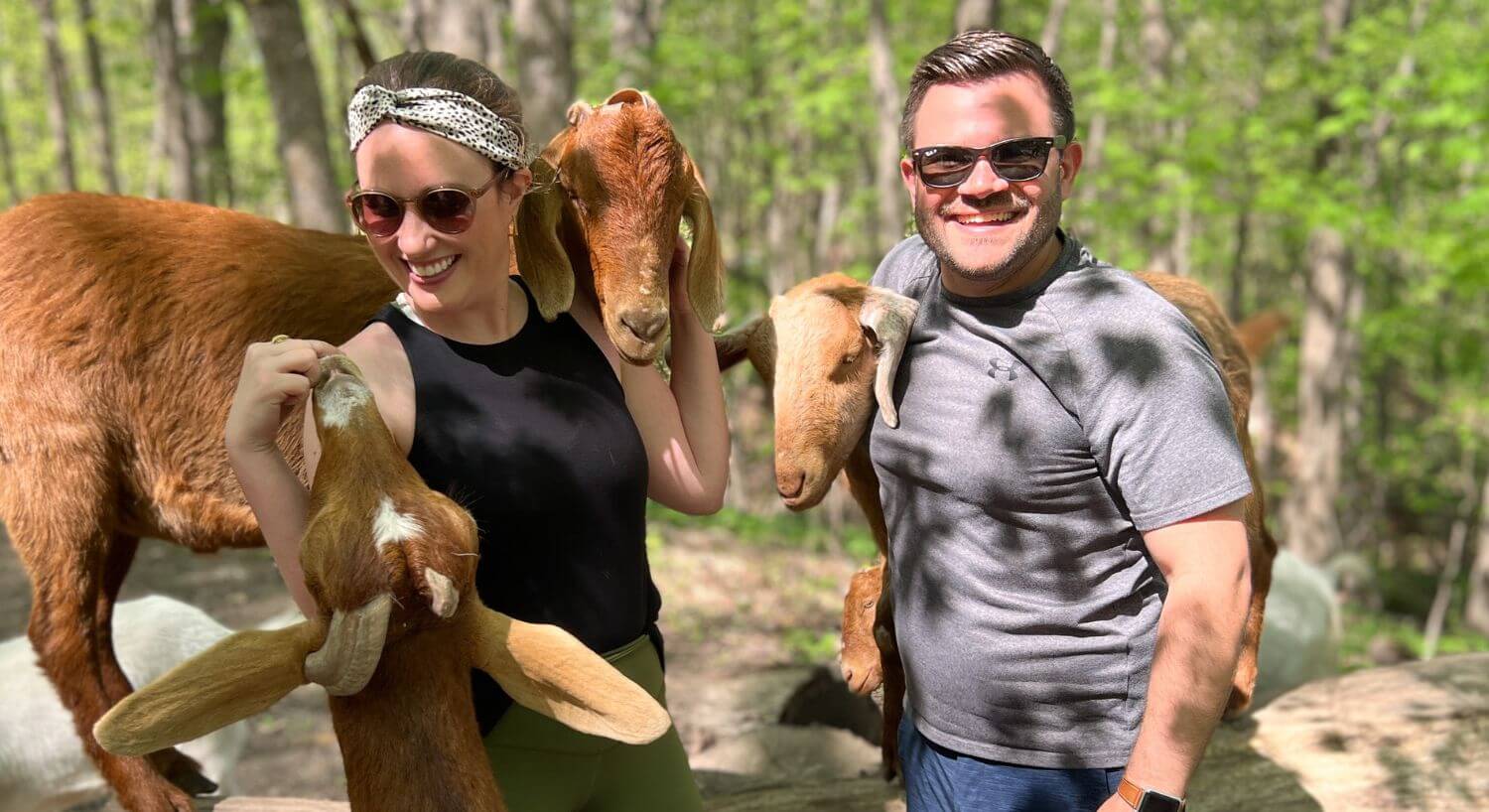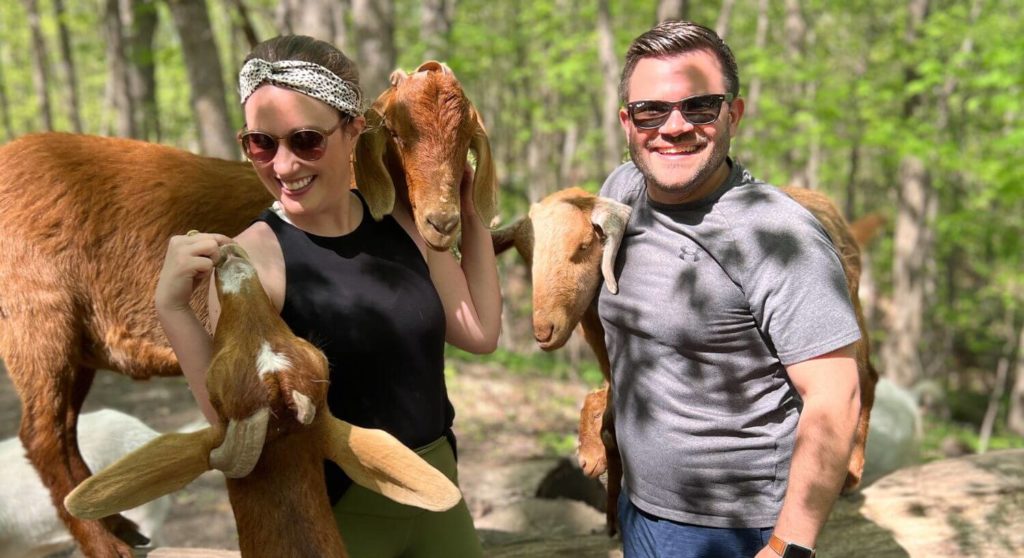 In the afternoon, head over to Hoof it Goat Trekking for a unique experience that you won't forget anytime soon. This guided trek takes you through the woods while friendly goats follow along with you. It's a fun and memorable way to spend an afternoon with your significant other.
If you'd rather experience some of our local wine, end your trip by visiting one of Galena's many wineries. The town is known for its wines, and there are plenty of vineyards to choose from including Galena Cellars, Massbach, and Fergedaboudit. Take a tour of the vineyards and enjoy a tasting before heading back to real life!
Aldrich Guest House in Galena, Illinois is the perfect romantic getaway for couples who want to take a break and enjoy time together. We look forward to being your home base for your well-deserved time away together!  Make your reservation direct for the best rates and availability by calling 815.777.3323 or on our website!