One of the best things about staying at our Galena Bed and Breakfast is that we are able to get you 'behind the velvet ropes'! What this means is that we'll make sure that you not only enjoy the highlights of Galena, but also the hidden gems. Keep reading below to find three of our favorites!
Galena Center For The Arts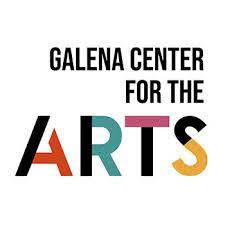 The Galena Center For The Arts, locally known as the GCA or Center For The Arts, features local artists and performers. From painters to sketch artists, from singer/songwriters to playwrights and actors, if you're looking for local talent, this is the place to find it!
Take a look at their hours, and if they're open while you're here we highly recommend a visit! And if there are any performances happening during your time in Galena, do not hesitate to get tickets as you'll definitely be in for a fun time whether it's a Radio Show, a table reading, a singer/songwriter showcase, or an original play. Plus, it's just a short drive from Aldrich Guest House!
New City Cemetery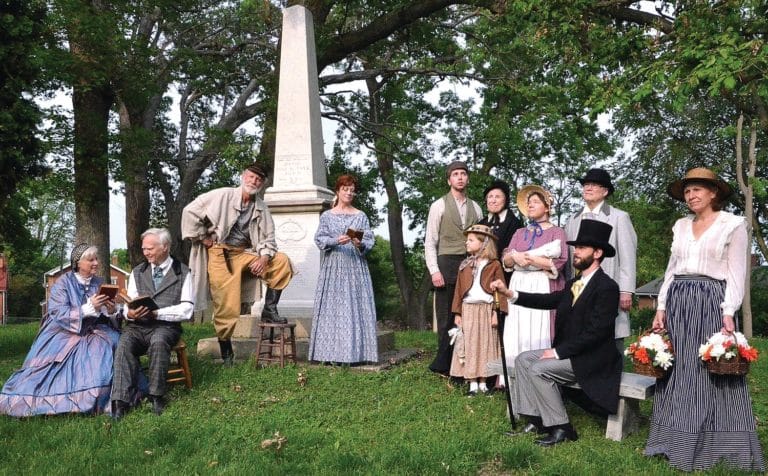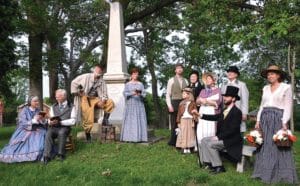 It might sound strange, but just across the street from the GCA is New City Cemetery. If you're here during the annual Cemetery Walk, you'll have a guided tour with some of Galena's past residents brought back to share their history and contribution to the city. Even if you're not here during that event, a visit to New City Cemetery, started in the 1850s, is a side-trip that you'll not want to miss. As many cemeteries were in the mid-1800s, this was designed with a dual purpose: a cemetery for the deceased and a park for the living. As you stroll along the paths, you'll see that there's an abundance of trees and plants that all seem to go together and that's by design! Since green space was at a premium in the bustling metropolis of the river boomtown that Galena was at the time, the New City Cemetery was designed to have a peaceful park-like atmosphere. It wasn't unusual to see families picnicking, children playing, and even couples courting in cemeteries of the time!
New City Cemetery is the resting place of many of Galena's founders including Elihu Washburne (his house is just 2 doors down from Aldrich Guest House), R.H. McClellan (the congressman who added the 1862 addition to Aldrich Guest House), as well as the people who made the wild frontier of Galena their home including businessmen, suffragists, soldiers and generals from the Civil War, as well as a special area for pauper's graves.
Artesian Spring/Galena River Trail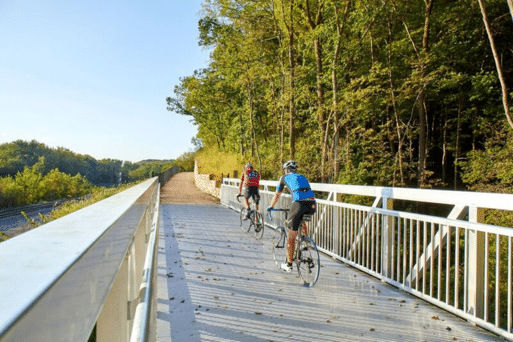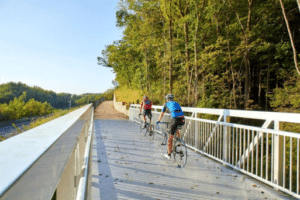 The trailhead for the Galena River Trail is only a few blocks from the front door of Aldrich Guest House making it the perfect excursion by foot!  The trail is just under 9 miles long and goes past quite a few interesting places, one of which is an artesian spring that you can see to your left just after you pass under the railroad bridge.  While the trail generally follows the Galena River, it's almost completely wooded and you will likely see lots of wildlife.  Depending on how far you go, you'll pass Casper Bluff which features over 20 Native American mounds, Chestnut Mountain Ski Resort, and will end at Blanding Landing after going up a super crazy hill appropriately nicknamed 'Sky High'.  The trail is open to hikers, bicycles (bring your own or rent from one of the outfitters here in Galena…they even have electric bikes for anyone who wants a little boost!), and in the winter is available for cross country skiers and snowshoers.
Regardless of what you decide to do while you're in Galena, we certainly look forward to being your home away from home!  Give us a call or reserve your room directly on our website.